Learn the Art of Aikido in a Safe, Friendly Environment
Aikido is a traditional Japanese martial art created by Morihei Ueshiba (O-Sensei) in the early 20th Century. The practice promotes self defense while also seeking to avoid serious injury to the attacker. Aikido techniques utilize specific body movements and strikes to neutralize an attack, usually ending with a throw, pin, or joint lock.
Our dojo provides its students with the best physical and mental discipline in Central New York. Through regular practice, you can expect improvements in agility, coordination, flexibility, focus, and awareness.
We have incredible instructors, a wide variety of classes, and friendly, talented students. Everyone works together and learns from each other.
Call us or drop an email if you have any questions or want to get started. You can also visit with us at the dojo: swing by and observe a class, or join us risk-free on the mat.
Class Schedule
We are open every day of the week, with a variety of classes for all ages and skill levels. Aikido can be practiced safely at any stage: we have students active from ages 4 to 84!
Monday & Wednesday | 6:00pm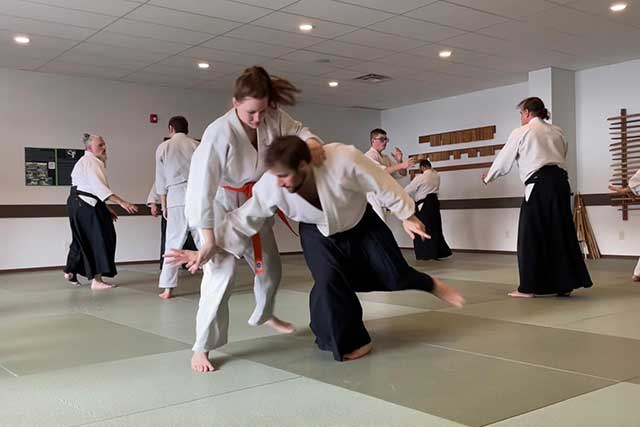 Adult Mixed Rank
Mixed rank adult classes for ages 15+ in the traditional martial art of Aikido.
Tuesday & Thursday | 5:30pm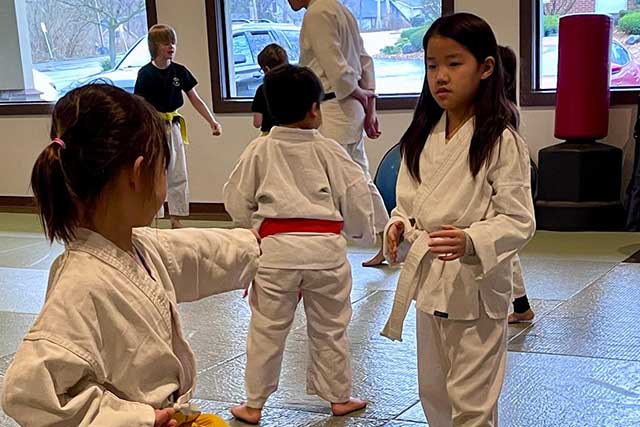 Aikido Youth Class
Aikido techniques and conditioning for ages 4-14. These 45 minutes classes emphasize focus, discipline, confidence, and self-defense.
Friday | 5:15pm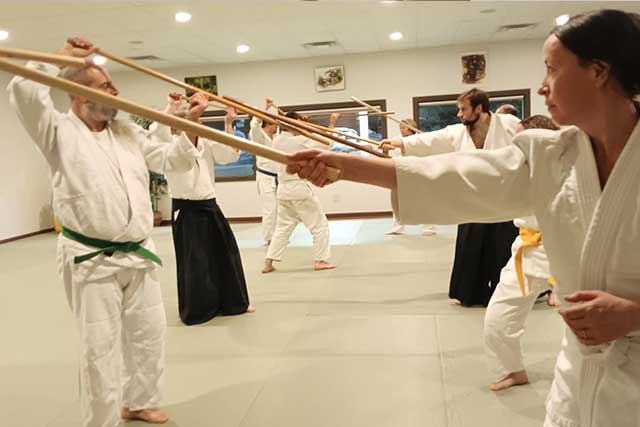 Aikido Weapons
The only traditional Japanese kenjutsu training in CNY! We train primarily with Bokken (sword), Jo (short staff), or Tanto (knife). For adults ranked 5th Kyu or above.
Saturday | 11:00am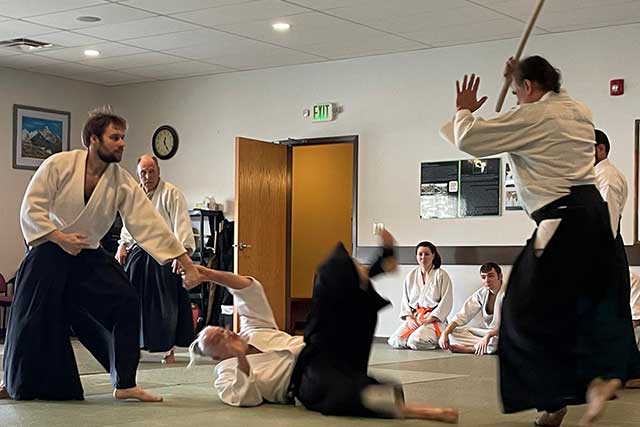 Adult Mixed Rank
Mixed rank adult classes for ages 15+ in the traditional martial art of Aikido.
Sunday | 10:00am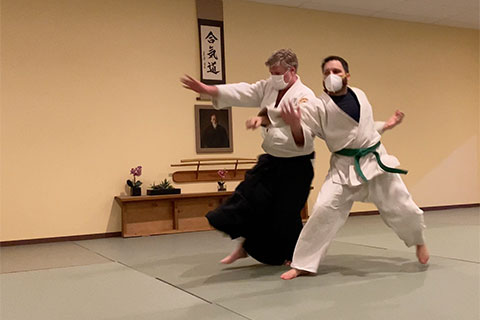 Adult Beginners Class
These classes are more closely focused on basic Aikido movements and techniques, with opportunities for additional individual practice.
Visit the Dojo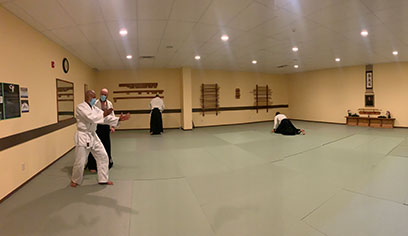 Aikido of Central New York
6499 E. Seneca Turnpike
Jamesville, NY 13078
Our beautiful new dojo is located in the shopping center behind the Sunoco gas station in the middle of the village. Turn left at the clock tower.